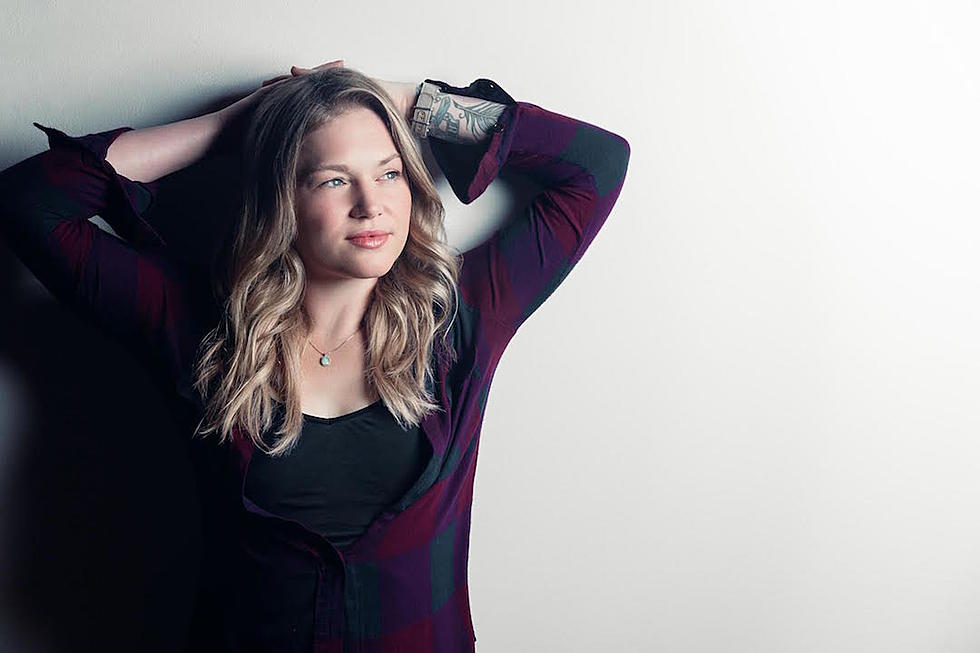 Crystal Bowersox Shares Behind-the-Scenes Look at the Making of Her New Album, 'Alive' [Exclusive Video]
Courtesy of the Press House
Nashville-based singer-songwriter and former American Idol contestant Crystal Bowersox is getting ready to release a brand-new album. Alive is set to drop on June 16, and in advance of its release, Bowersox is giving The Boot's readers a behind-the-scenes peek at the making of the new album, specifically of the song "The Ride;" press play above to watch.
In the above video, viewers will see Bowersox traveling across the country, laying down tracks and goofing around with her bandmates. Most importantly, though, fans can hear snippets of "The Ride" throughout the clip.
Alive is Bowersox's third full-length release since her time on Idol; it follows her 2013 record All That for This. Recorded at Santa Fe, N.M.'s Kitchen Sink Studio, the album is a reflection of Bowersox's evolution both as a musician and in her personal life. According to the artist herself, it's about coming full circle and finding a place of "joy, fulfillment and stability" for both Bowersox and her young son.
The runner-up during American Idol's ninth season (2010), Bowersox is a native of Ohio, but she moved to Chicago as a teenager. In 2010, following Idol's finale, she released Farmer's Daughter. All That for This features all songs co-written or written by Bowersox, and it also includes a duet with Wallflowers' frontman Jakob Dylan.
What Are American Idol's Former Country Contestants Doing Now?