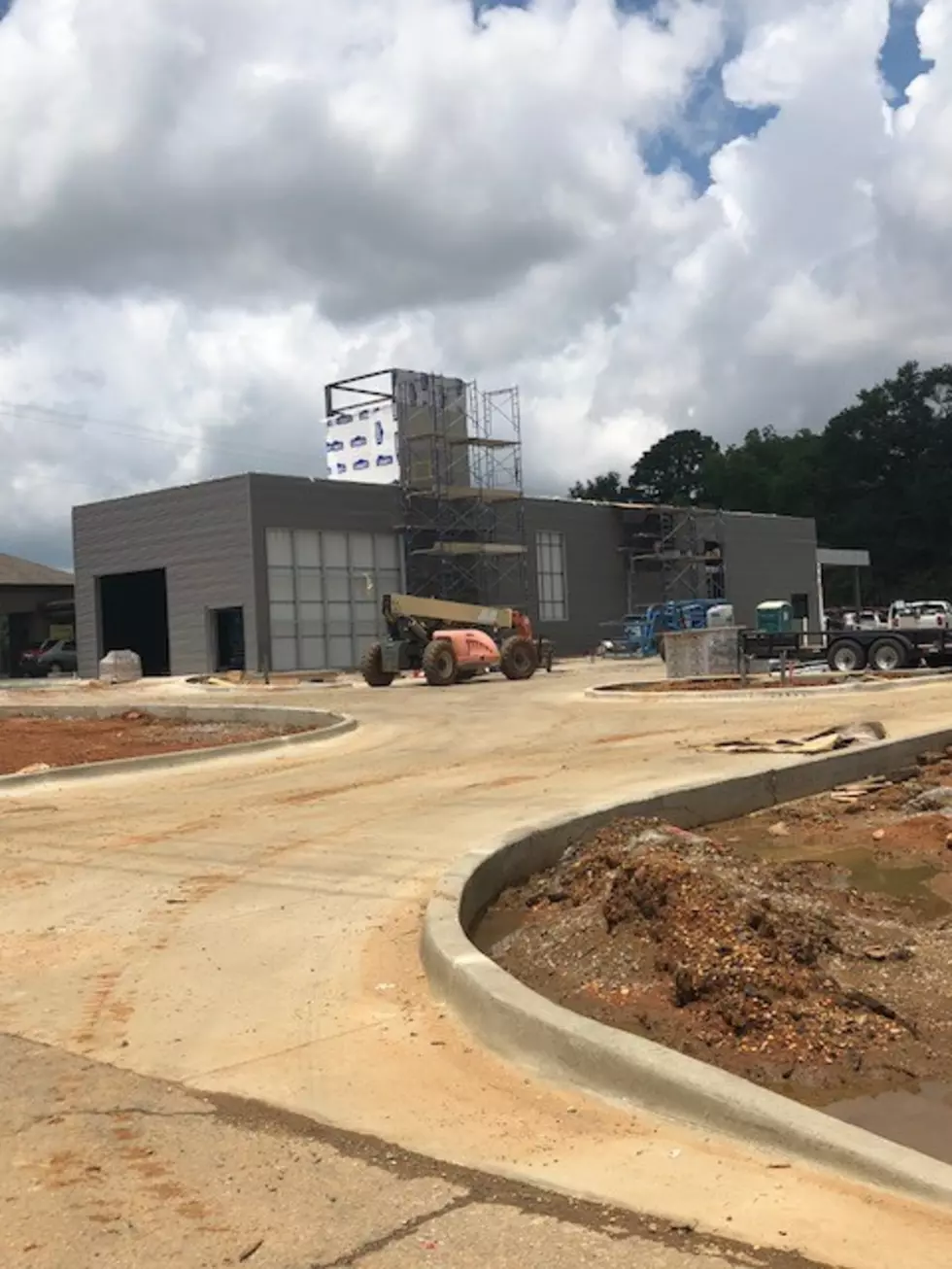 Can You Guess What Is Being Built Here?
Photo Courtesy Louie Linguini
So, I was driving west down Skyland Boulevard heading to Los Tarascos to pick up my order (chicken verde, rice & beans, w/ chips & queso....I highly recommend it!). Anyway, before I got to Los Tarascos, and right next to Alabama One Credit Union, I saw this building taking shape.
I've noticed it before, but for some reason I was extra curious on this day. What could they be building? Is it a Long John Silver's. I hope? Nope, we wouldn't be so lucky....However, Tuscaloosa DESPERATELY needs one.
Is it an ABC Liquor Store? It would be nice to have one just a couple blocks away from the radio station.....but, nope.
Is it a Krystal? Did you know that they closed the one in Tuscaloosa? If not, read HERE  However, it is NOT a Krystal.
So, I pulled in the parking lot, did some investigating, and I got my answer.
The building being built is: A Car Wash (which makes perfect sense seeing that Skyland Boulevard is officially Car Dealer Row).
At least the building didn't turn out to be some more student apartments. Because Lord knows that we simply don't have enough of those.