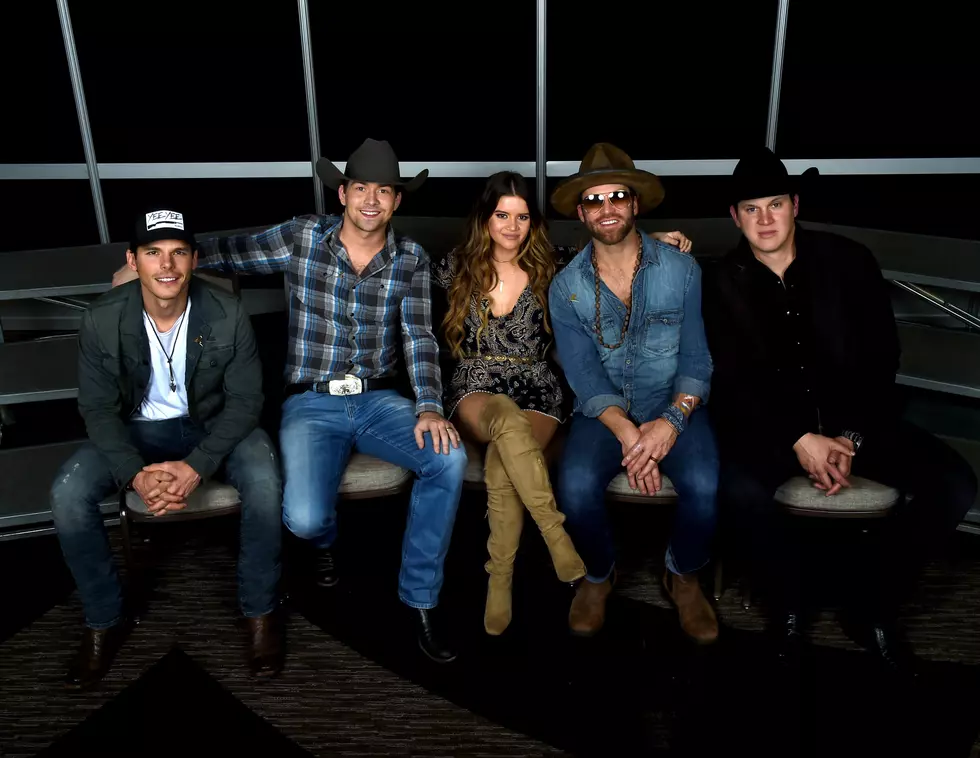 Talented Newbies Shine at 2017 CRS New Faces of Country Music Show [PICTURES]
Getty Images for CRS
White kicked off his soulful set, during which he was joined by his band, the Big Fire, by singing one of his early singles, "It Feels Good." He followed with his recent Top 15 hit "Livin' the Dream," "Heartbeat" and his current singe, "Makin' Me Look Good Again;" all of the songs appear on White's recent album, Spark.
Morgan took the stage next, singing the title cut of his recent album, Vinyl, followed by "Beer Drinker;" his current single, "Missing;" and his recent No. 1 hit, "I Met a Girl." It was the song in the middle of Morgan's set, "I Know Who He Is," that captured the crowd the most, however. The song is about someone battling Alzheimer's disease, and Morgan's performance of the tune was one of the most tender of the night.
Smith, who signed with Broken Bow Records to release his 2016 record Remington after spending almost two decades releasing albums independently, took time onstage to thank those in the industry that's allowed him to find so much success. He sang his current single, "If the Boot Fits," followed by his first No. 1 hit, "Backroad Song." Smith then exited the stage and returned as his alter ego, Earl Dibbles Jr., to sing "The Country Boy Song."
Pardi followed Smith, running through "Cowboy Hat," the tender "She Ain't in It," his chart-topping tune "Head Over Boots" and his current hit, "Dirt on My Boots," which is poised to become his second No. 1 single. But it was Morris who gave the stand-out performance of the night: She was the artist who needed the approval of the crowd the least -- she's already earned an armful of awards for her achievements, including a recent Grammys trophy -- yet she performed as if she was in front of millions.
Morris kicked off her brief set with her current single, "'80s Mercedes," before announcing that her second song, "I Could Use a Love Song," will be her next single. Morris followed with her breakout smash hit, "My Church," before closing the night with "Rich," all from her 2016 debut album, Hero.
Limited by the constraints of time, each of the five New Faces artists rolled through their sets without offering much by way of conversation. Still, at a time when country music is ever-changing and genre lines continue to be blurred, they gave show attendees the sense that the future of country music is in good hands.