Twitter Users Come Together to Create 'Obama Country Songs'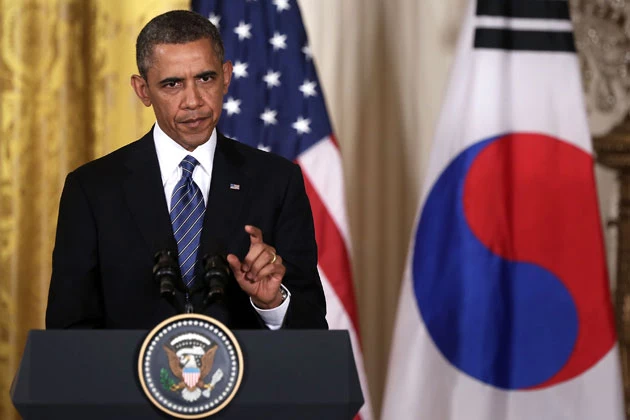 Does the #ObamaCountrySongs trend on Twitter mean President Barack Obama is thinking of a new career? Or are his supporters and critics just looking for a new way to sound off? The latter seems more likely. Country song titles are getting a political spin from Twitter users in hundreds of funny — and not-so-funny — pokes at the president.
A few of the tweets cross the line, and many are just plain mean. Below are a few highlights from the #ObamaCountrySongs craze on Twitter this Thursday (May 9). Want to play? Feel free to add your own in the comments section below, or tweet it to us at @tasteofcountry.
Rock me 'Bama like a Wagon wheel! Rock me 'Bama anyway you feel! #obamacountrysongs

— CSInspection (@cs_inspection) May 9, 2013
#ObamaCountrySongs ~ All My Taxes Live In Texas

— GR Hutson(@jess_reign_bass) May 9, 2013
Take This Executive Order and Shove It. Honolulu By Morning. ACommunityOrganizer Can Survive. #ObamaCountrySongs

— norbizness (@norbizness) May 9, 2013
#obamacountrysongs Obamacare:even if it breaks your fiscal budget -Eli young band

— Kelly Hertzel (@K_Hertzel) May 9, 2013
Wall Street gets the goldmine, Main Street gets the shaft #ObamaCountrySongs

— Otter Pop Enthusiast (@moose_bigelow) May 9, 2013
#ObamaCountrySongs Are you gonna tax me or not

— That_Texan (@ChanceWx) May 9, 2013
Achy Breaky Heart (Isn't Covered By ObamaCare) #obamacountrysongs

— Rep. Steve Stockman (@SteveWorks4You) May 9, 2013
Cotten-eyed Joe Biden #ObamaCountrySongs #tcot twitter.com/heisjuicy/stat…

— JK (@heisjuicy) May 9, 2013
Next: Who Are the Most Political Country Singers?
Source:
Twitter Users Come Together to Create 'Obama Country Songs'