Blake Shelton on House Work Gone Wrong: 'I've Caught the Yard on Fire'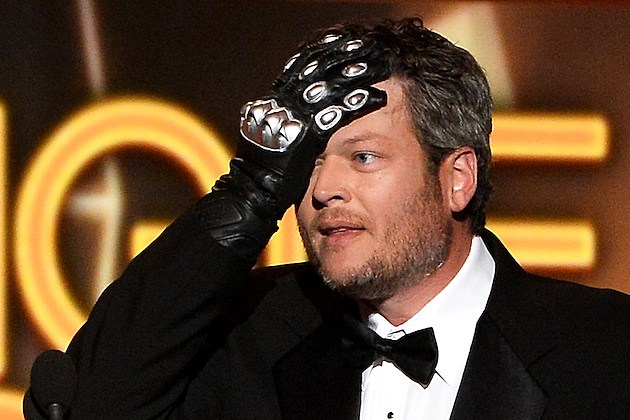 In his music video for 'Doin' What She Likes,' Blake Shelton accidentally sets the house on fire. While it's pretty comical, it's actually pretty close to reality — the singer has caught his and Miranda Lambert's yard in Oklahoma on fire while doing yard work.
"I've burned the trash a few times and it got away from me. I've caught the yard on fire," Shelton tells People. "I've burnt up some acreage and had to call the fire department a couple of times."
Thankfully, unlike the music video, Shelton doesn't end up burning the house down — which would be a much bigger problem. In addition to yard work, the 'Boys 'Round Here' hitmaker lends a hand around the house by cooking. His specialty is biscuits and gravy and anything that needs to be grilled.
Lambert cooks too, but while the enigmatic country star is great at manning the stove, he admits that his beautiful wife isn't always.
"We caught some catfish, and she decided to make them into a healthy meal. So she baked them," Shelton shares. "They sucked, real bad. The only thing you can do to make catfish edible is fry them."
However, whether the catfish sucks or the yard burns to a crisp, Lambert and Shelton focus on the good intentions, and let any frustration slide away. "When things go wrong or don't turn out the way you pictured them in your head, you just have to go with the best intentions defense," he jokes. "I have a lot of good intentions."
Source:
Blake Shelton on House Work Gone Wrong: 'I've Caught the Yard on Fire'