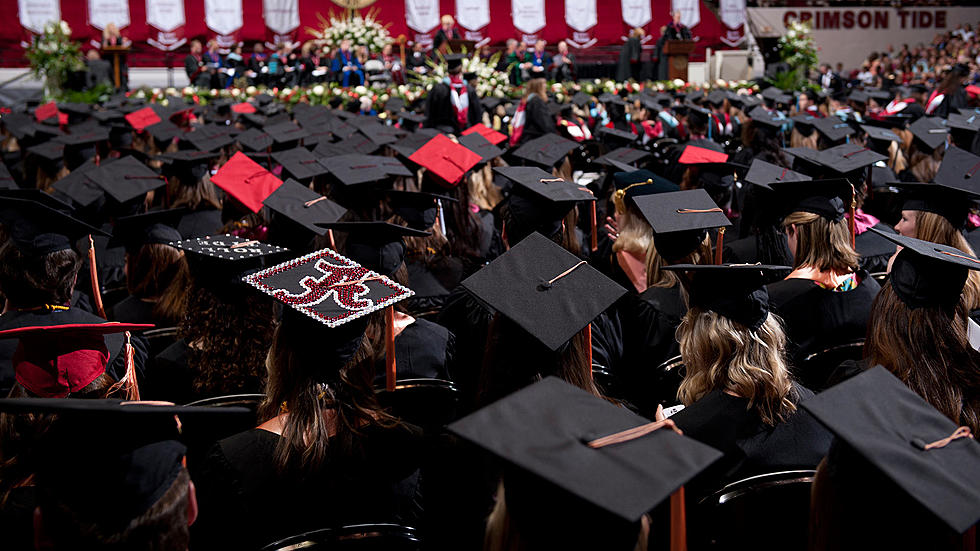 1,700 University of Alabama Students to Graduate in Saturday Commencement
(University of Alabama)
The University of Alabama will host two fall commencement ceremonies this Saturday inside Coleman Coliseum.
Around 1,700 graduates are expected to receive degrees during the ceremonies, which will begin at 8:30 a.m.
Shane Dorrill, the University's Assistant Director of Communications, shared details about the commencements in a press release Wednesday,
Dorrill also touted a recent economic analysis that tried to calculate the value of a degree from the University and found that those who earned a bachelor's degree are projected to earn $6 million in their lifetimes, while those who earn master's degrees could see that number rise to $7.5 million.
That's more profitable in the long term than investing in U.S. stock market indexes, Dorrill said.
More information about the commencement ceremony, including webcast details, an interactive campus map, parking information, lodging details, graduate profile stories and facts about the 2022 fall class, can be found on UA's commencement website.
Commencement information can also be heard on UA's radio station.
Top Stories from the Tuscaloosa Thread (11/28 - 12/5)
16 of the Top Stories published by the Tuscaloosa Thread during the week of November 21st, 2022.