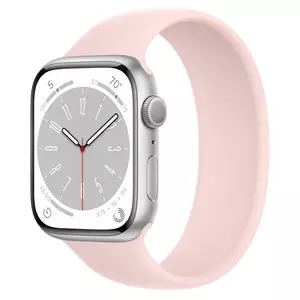 Dumpster-Dive Finds New Apple Watches Coach Handbags In Alabama
Apple.com
They say one man's trash is another man's treasure.  From what I see, there's a lot of treasure out there!  What am I referring to? Dumpster Diving!!  Yes, this is a trend that has gained momentum.  There are thousands of videos showing what people have found in dumpsters.
From Apple Watches to scented candles, there are AMAZING treasures in those Bama dumpsters! Now yes, you have to rummage around in the dumpster like a raccoon looking for a meal, but sometimes what you find can make it worth your time.  From the videos I have seen, there are a few stores that have better finds than others.
Yet there have been a few surprises in places you would not expect.  Like where you are asking yourself…colleges! Students decide to toss items they can't fit in their cars when school is done. People have found laptops, TVs, and new clothing.  Now is it legal? The truth is yes it is legal, sort of.
In 1988 the US Supreme Court ruled in The State of California vs Greenwood, that searching through trash is legal as long as it does not interfere with the laws and ordinances of cities, counties, or states.
Now how does that translate into our local laws? Well since the Supreme Court has ruled it's not illegal, you would think it's ok. Well, local law enforcement can charge you with trespassing. Dumpsters are technically on private property.
So is the haul worth the risk? From what I have seen, yes sometimes.  Does that stop Alabamians from doing it? Absolutely not.
For me, the worst part of watching these videos, any gifts I receive this holiday season will have me wondering how someone came to obtain them… in-store, online, or dumpster!
Here are the Best Apple Picking Spots Near Tuscaloosa, Alabama
Always call ahead to ensure days and hours of operation because they can change due to the seasons.
Famous Men with Beards
Famous Alabamians from A to Z (Almost)
Check Out these Famous People with Alabama Roots, from A to Z (Almost)