New Songs on the Radio – April 2013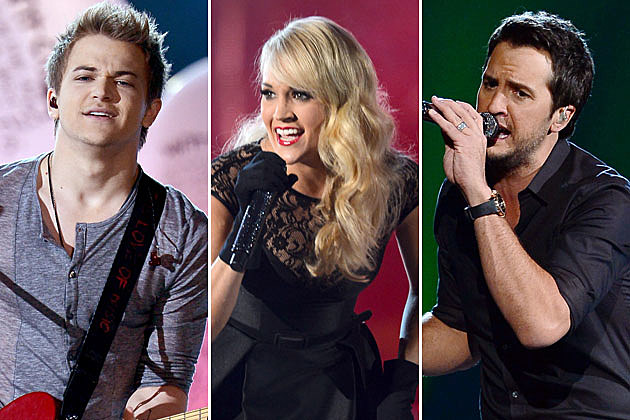 The big stars are out for awards season. New songs on the radio for April 2013 made their debut at the ACM Awards on April 7. Hunter Hayes and Luke Bryan were two singers to introduce new music, while Blake Shelton played his new one for the first time at the Las Vegas awards show.
Scotty McCreery shared the first single from his follow-up album in April 2013. 'See You Tonight' is a song the 'American Idol' winner co-wrote with frequent Brad Paisley collaborator Ashley Gorley. Little Big Town, Jon Pardi and Maggie Rose also have new singles this month. Click any of the song titles below to listen to the song and to read our review.
New Songs on the Radio for April 2013:
Blake Shelton, 'Boys 'Round Here'
Carrie Underwood, 'See You Again'
Chris Cagle, 'Dance Baby Dance'
Hunter Hayes, 'I Want Crazy'
Joanna Smith, 'Girls Are Crazy'
Jon Pardi, 'Up All Night'
Lee Brice, 'Parking Lot Party'
Lennon and Maisey, 'Ho Hey'
Little Big Town, 'Your Side of the Bed'
Luke Bryan, 'Crash My Party'
Maggie Rose, 'Better'
Randy Rogers Band, 'Fuzzy'
Scotty McCreery, 'See You Tonight'
Weston Burt, 'Lucky Sometimes'
Will Hoge (Feat. Wade Bowen), 'Another Song Nobody Will Hear'
Source:
New Songs on the Radio – April 2013