Pistol Annies' Angaleena Presley Set to Release New Album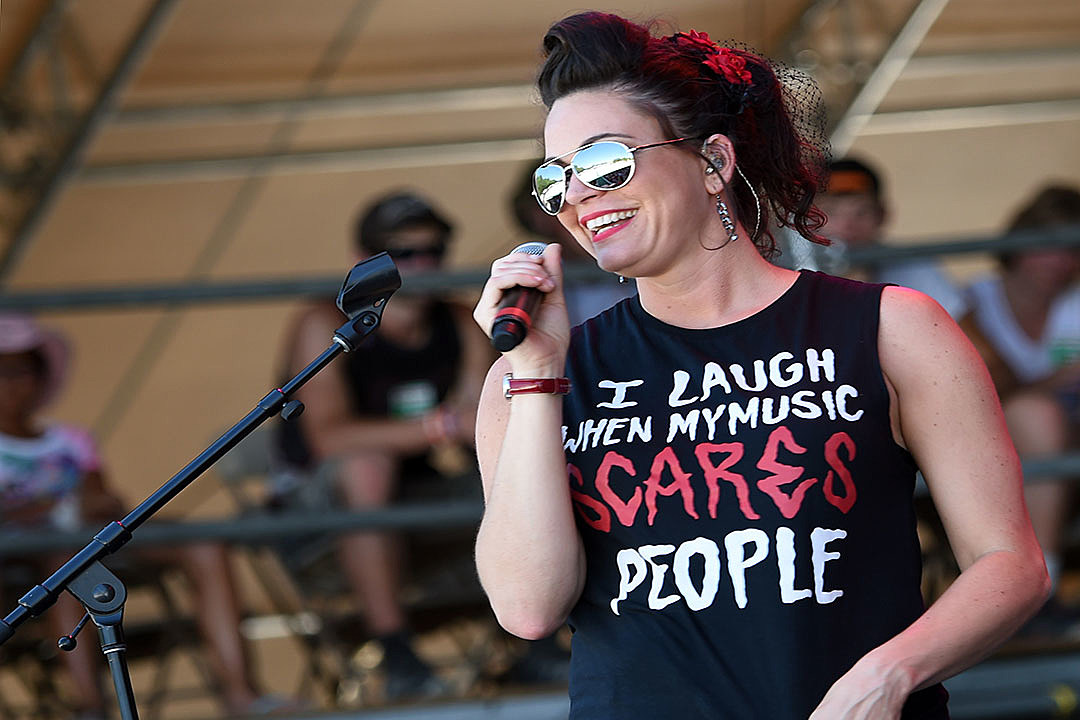 Angaleena Presley has released the details on her upcoming 2017 album, Wrangled.
Set to debut on April 21, Wrangled is the second studio album from the Pistol Annies member. Presley has struck a distribution deal with Nashville-based independent marketing and distribution company Thirty Tigers in collaboration with Mining Light Music.
Presley co-wrote all of the album's 12 tracks, including one titled "Cheer Up Little Darling" that features the influence of the late Guy Clark, who passed away in 2016. The song, co-written by Clark, features his mandola and No. 10 guitar. The collaboration is the last song he completed before he passed away.
5 Albums We Can't Wait for In 2017
Subscribe to 95.3 The Bear on
The new project serves as a follow-up to Preseley's 2014 debut studio album, American Middle Class, which garnered widespread acclaim from critics. That album features a variety of tracks co-written with some of country's best songwriters including Lori McKenna ("Humble and Kind," "Girl Crush"), Luke Laird ("Pontoon," "Drink in My Hand") and Sarah Siskind ("A Life That's Good," Nashville). It broke the Top 30 on Billboard's Top Country Albums chart.
Presley was one-third of the country trio Pistol Annies, which also comprised close friends Miranda Lambert and Ashley Monroe. The group earned a host of praise from critics for its two albums, 2011's Hell on Heels and Annie Up, released in 2013. Hell on Heels debuted at the top of Billboard's Top Country Albums chart and produced the single of the same name. Annie Up also appeared at the top of the country charts and includes the notable tracks "Hush Hush" and "I Feel a Sin Comin' On."
Next: See All Albums Scheduled for 2017
Source:
Pistol Annies' Angaleena Presley Set to Release New Album